White Socks is the seventh zine by Sly Morikawa, published by Tokyo based gallery SALT & PEPPER.
White socks can be pure and innocent, domestic and every day, or straight up provocative. Clean, dirty. They're masculine, feminine. They're nothing – they're just white socks. Everybody owns a pair.
Throughout Morikawa's career, white socks and stockings have been an unintentional recurring motif – this series is in dedication to them.
68 pages, 148 x 210mm, offset printed in Tokyo, published by SALT & PEPPER Gallery
Edition of 150 copies
October 2023
Worldwide shipping available
**All orders will ship from the 27th of October**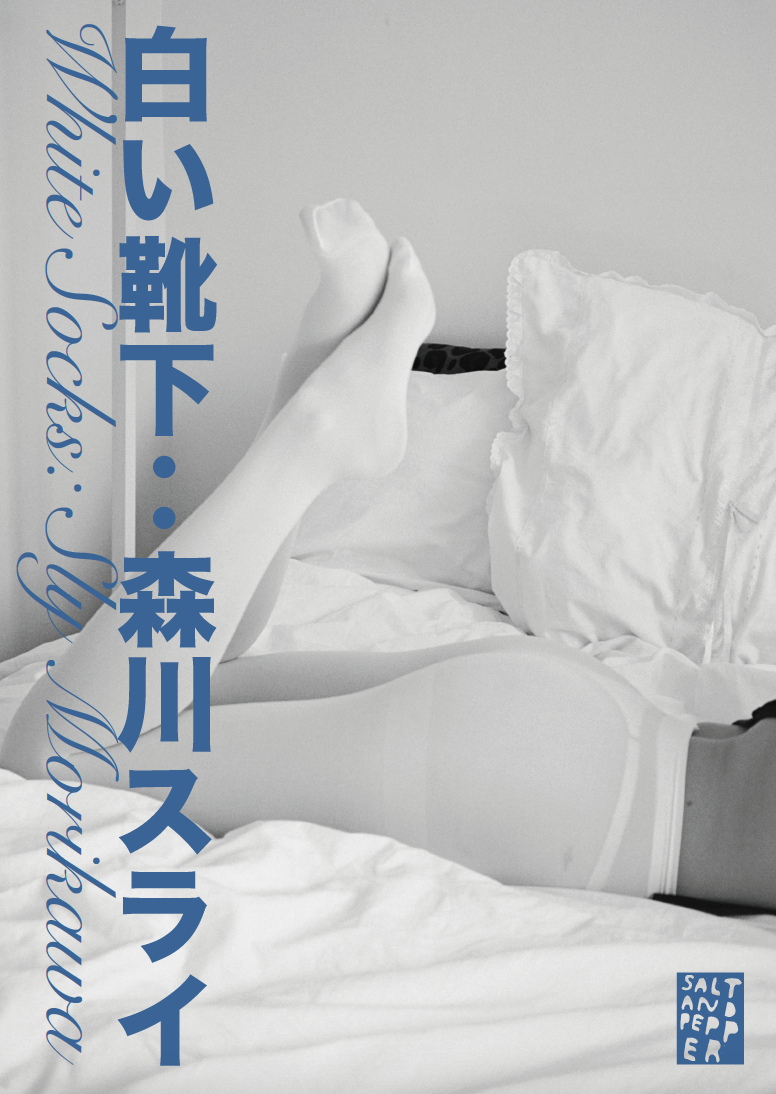 White Socks Exhibition Poster
Large scale offset printed poster, 420 x 594mm
Series of 3 posters, limited to 50 copies per photograph
This poster ships folded down to 148 x 210mm
Worldwide shipping available
Please select poster colour from options below
**All orders will ship from the 27th of October**
White Socks by Sly Morikawa
Produced in collaboration with Alwayth and My Loads Are Light
Limited to 200 pairs
Main thread: 50% Cotton, 50% Hemp
One Size: (24cm~28cm) Made in Japan
Worldwide shipping available
**All orders will ship from the 27th of October**